100% Solid Wood - Handmade in Ohio - Quality you can Trust
Modern design meets unparalleled quality.
Naturally Fallen Lumber from
Sustainable Forests
Made in the USA
Columbus, Ohio to be Exact!
The ONLY Furniture that uses
Organic Food Grade Finish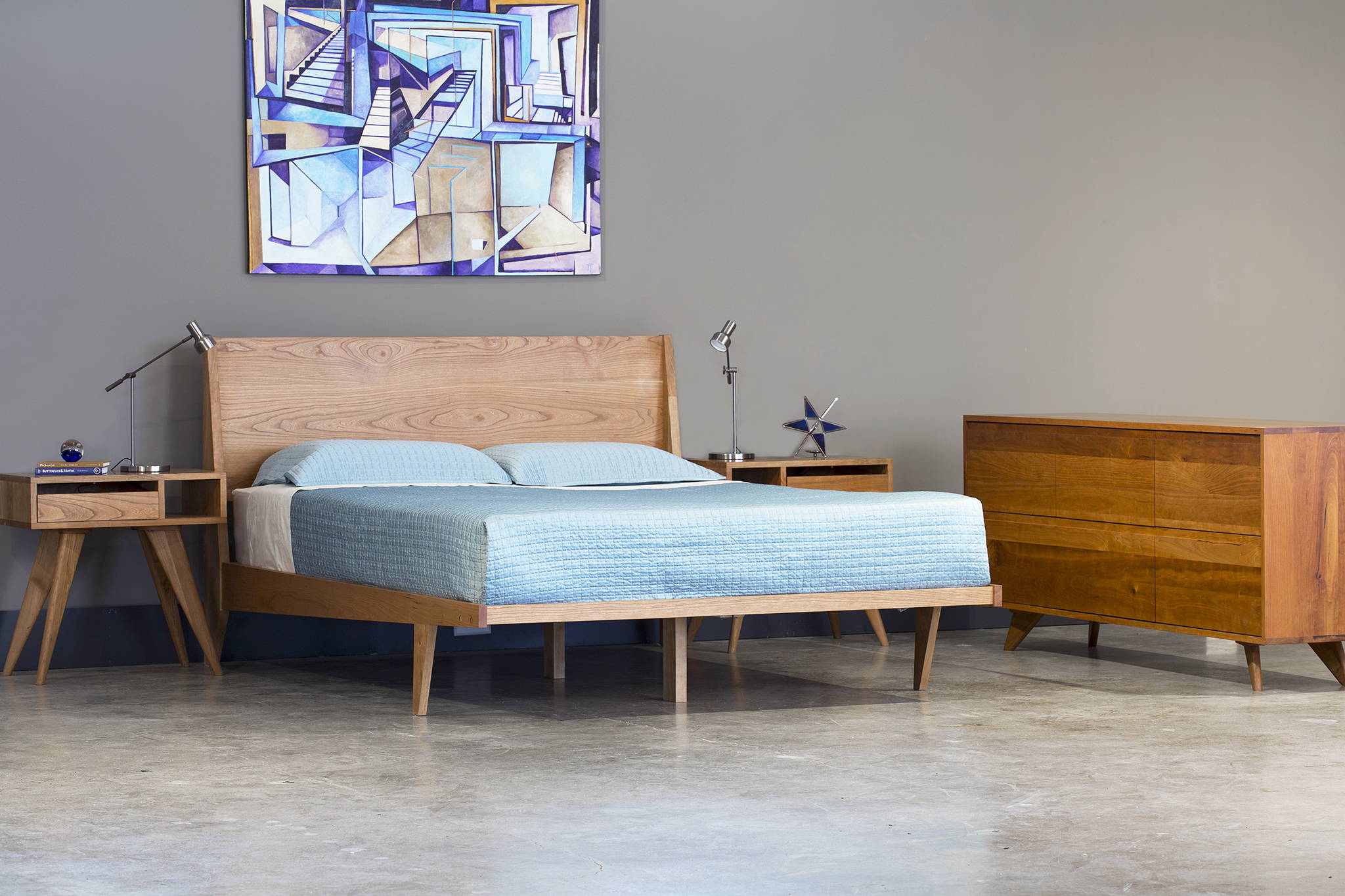 Solid Wood Mid Century Modern Platform Bed

Our Mission is Eco-friendly First.
Not only do we focus on Sustainable and Naturally fallen lumber in all our furniture, but we want you to enjoy furniture that we would want for our own families...
Because of this, all items are finished in our Proprietary 100% ORGANIC and ZERO VOC finish.
All Modern Platform Beds, Dressers and Side tables are fully finished in our Organic Non-toxic finish. Sleep well knowing that your Eco Friendly Furniture is also good for your health.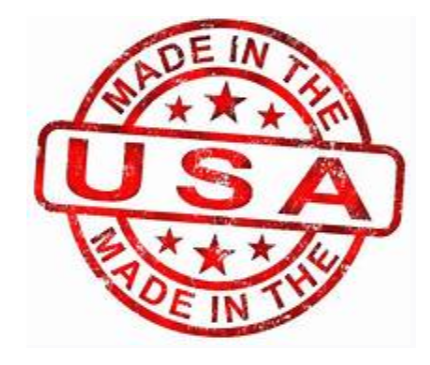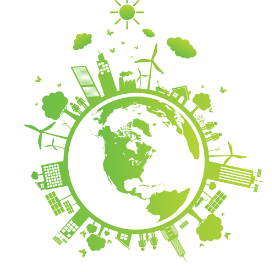 Made exclusively using sustainably harvested native hardwoods.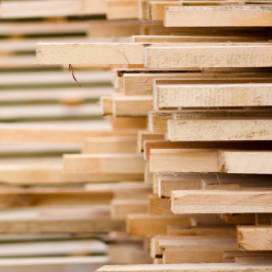 Wood
We develop relationships with sawmills that Kiln dry and Cure their wood properly, ensuring that your item will withstand the test of time. All our wooden products are 100% solid wood with no Plywood or Veneers used.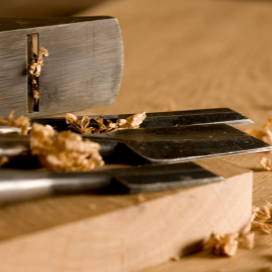 Craftsmanship
We use both modern and traditional tools, providing you with a better crafted item and more refined attention to detail.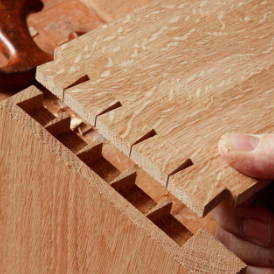 Engineering
Our Founder, Tarik Yousef is a Former Honda Design Engineer, ensuring every item is developed for the greatest longevity, aesthetics and customer experience. His design influences are deeply rooted in the Mid Century Modern and Scandinavian (particularly danish) styles.
Mid Century Modern Side Table
What our customers are saying: Modern Platform Bed
"We recently purchased a new modern platform bed from T.Y. Fine Furniture. It looks great in our bedroom, and is beautifully designed and crafted. The store was very patient and helpful with us , as we loved so many of their designs, we had a hard time making a decision. They also helped us match the height of the headboard with the depth of our mattress. As an added bonus, we got to meet two of the people who make the furniture, as they were the ones who delivered the bed to our home. We enjoyed talking to them about their craft. For any one wanting a special piece of furniture, one that will last, one that you can hand down to your children, check out T.Y. Fine Furniture. They recently opened a store in the Clintonville area of Columbus. If you are in the area, stop by and see the beautiful furniture and comfortable mattresses they have for sale."
-M. Kilroy
"My king-sized mid-century modern platform bed arrived yesterday, and it's absolutely beautiful! The workmanship is superb, and it was packed so well (shipped from Ohio to Colorado on its own pallet) that it could have withstood WWIII without a scratch. In addition, while I love MCM platform beds, most are about 9" off the floor, and I wanted something a bit higher. This was no problem for Tarik, and the additional charge was de minimus. I had priced similar beds from Room and Board and Copeland, and the TY artisanal products are competitive in price. Also, I was a bit nervous about dealing with a workshop halfway across the country when I couldn't visit the showroom, but Tarik was very responsive to inquiries and kept to his schedule. Yes, we did have to put it together, but as he promised, he provided all the tools and directions and it wasn't that hard. Can't recommend them enough!"
-Renee O.

Try it for 30 Days, if you are not 100% Satisfied, simply send it back, shipping paid!
Choose From Three Ohio Grown Hardwoods
Because every item is 100% SOLID WOOD, we never need to stain or dye our wood. We simply represent Natural true wood tones in their most honest form. This brings out the natural beauty of the wood, something stain will never be able to accomplish.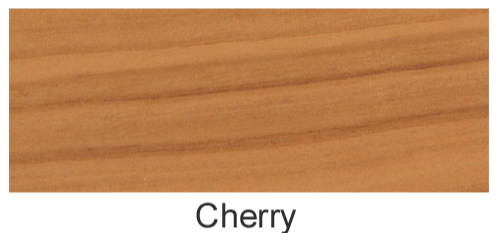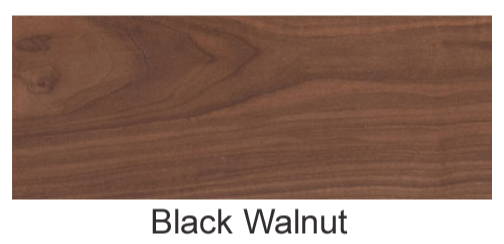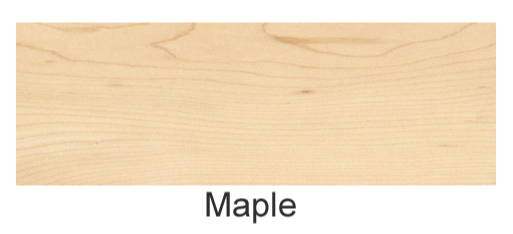 ---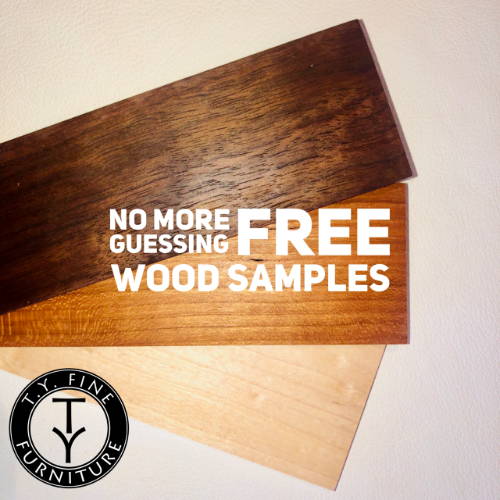 YES! I want a Free set of Wood Samples
Thanks!
This field is required
This field is required
This field is required
This field is required
This field is required
This field is required
This field is required
We will never share or sell your personal information.
Selecting your bed frame is easy as 1 2 3..
1: Select your mattress size
Remember the bed frame will be 2.5" longer and wider than your mattress.
2: Select your Wood type.
We only use natural tones from North American Hardwoods, this gives your the beauty and quality you deserve!
3. Select your Headboard Height
The platform height is 11.75", we recommend a 36" headboard for mattresses 10" and less, and a 40" for all others. The 40" is our most popular and still works on thinner mattresses if you want to see more of that beautiful wood
100% Money back guarantee!
Use your one time use code for free shipping
M9W8C8HQNYAB
Shop our most Popular Bundles
Use your one time use code for free shipping
M9W8C8HQNYAB
Still not sure?
Sign Up for a FREE Interior Design and/or Color Consult
It's Easy and QUICK- Interior Design Complete in as little as 24 hours!
Our Professional Designers are Ready to Help you make your space Amazing!
Thanks!
This field is required
This field is required
This field is required
This field is required