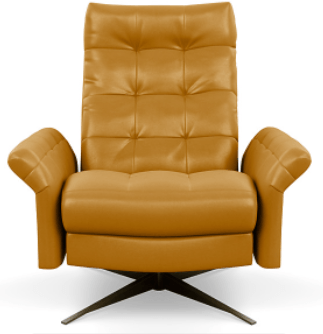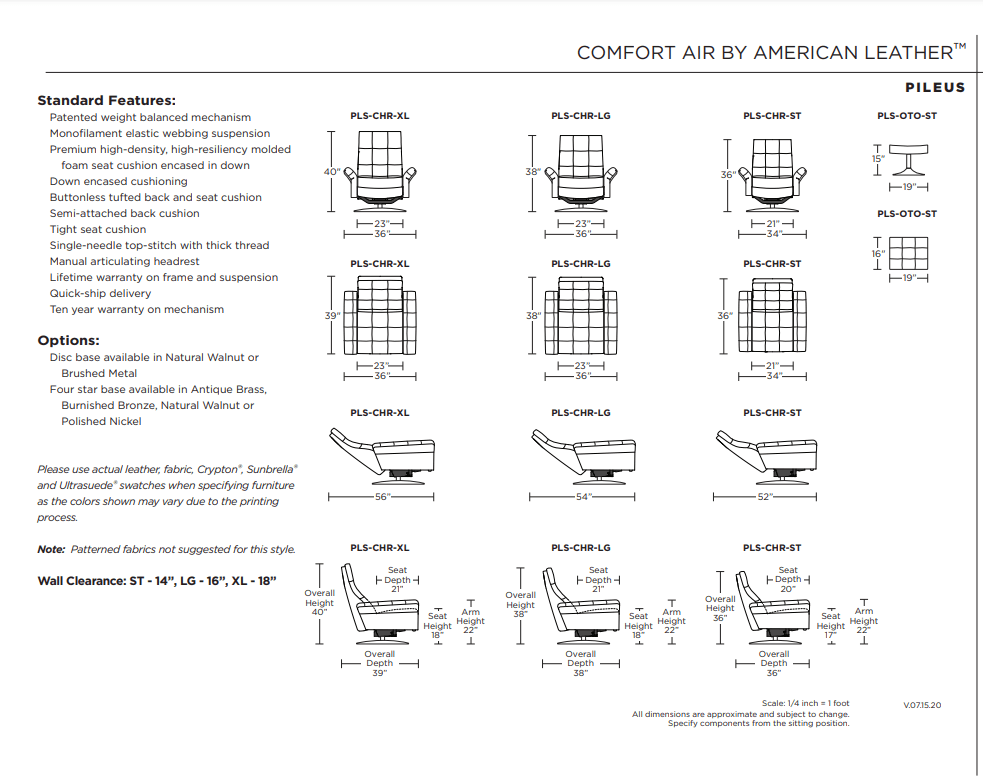 American Leather PILEUS Comfort Air Chair & Ottoman
Description

The Pileus Comfort Air is all about luxurious comfort. With its buttonless tufted back and seat, you'll feel like you're sinking into a cloud. The splayed arms add a touch of style and the plush down ensures maximum coziness.

Plus, there are three sizes to choose from, so no matter your body type, you'll find the perfect fit. And let's not forget about the weight-balanced mechanism – it's like the chair is reading your mind and responding to your every move.

You can customize the Pileus with your choice of leather, fabric, or personal covering. The base options include a disc base in Natural Walnut or Brushed Metal, or a four-star base in Antique Brass, Burnished Bronze, Polished Nickel, or Natural Walnut.
Ships in 4 weeks or less!
Fabric and Leather Options Available
Handmade in Dallas, Texas
Shipped in as
little as 4 weeks!
100% MONEY BACK
GUARANTEE